Welcome HTGOC Parishioners & Guests!
Note that our church is completely open, with social distancing & CDC guidelines in place
(Submit names and cathedral clergy will light candles)
In the event you are unable to access our live stream, you can find a church in our metropolis here:
https://atlmetropolis.org/liturgies-and-sermons
---
If you need help creating an online giving account, or if you are not receiving communications from the church, please contact the office so we can update your information in our systems. (803) 252-6758 or htgocc@gmail.com
---
Online Chapel
Paraskeve the Righteous Martyr of Rome
Click above for Holy Trinity Livestreaming Services
---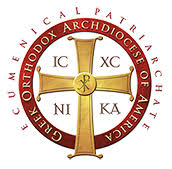 Click above for the Atlanta Livestreaming Services
---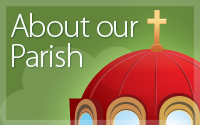 ---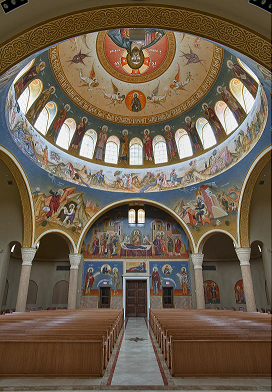 ---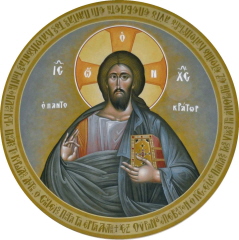 The Adornment Of Our Beautiful Sanctuary
---
FOR IMMEDIATE RELEASE
July 10, 2020
Today, His Eminence Archbishop Elpidophoros convened a special session of the Holy Eparchial Synod, and with great sorrow and heartfelt anguish informed its members of the decision made by the Turkish government earlier today to convert Hagia Sophia of Constantinople into a mosque.
For Orthodox Christians around the globe, and also for the entire Christendom, Hagia Sophia, Constantinople, and the Ecumenical Patriarchate are sacred spiritual centers and comprise a repository of our Christian Faith and tradition. Therefore, we call the Turkish government to respect the pan-Orthodox and pan-Christian consciousness, which today has been deeply wounded by this decision.
We hope that this decision is not a manifestation of the deterioration in the stance of the Turkish government toward the Ecumenical Patriarchate and other religious minorities in Turkey.
The hierarchy, the clergy, the monastics, and the faithful people of our Holy Archdiocese are deeply distressed, and pray fervently that peace, love, and well-being will prevail in that region and that the Turkish government annuls this decision.
From the Chief Secretariat of the Holy Eparchial Synod
-------------

ΑΝΑΚΟΙΝΩΘΕΝ ΤΗΣ ΙΕΡΑΣ ΕΠΑΡΧΙΑΚΗΣ ΣΥΝΟΔΟΥ

10 Ιουλίου 2020
Ἡ Ἱερὰ Ἐπαρχιακὴ Σύνοδος συγκληθεῖσα σήμερα ἐκτάκτως ἀπὸ τὸν Σεβ. Ἀρχιεπίσκοπο κ. Ἐλπιδοφόρο, μὲ βαθεῖα θλίψη καὶ
συντετριμένη καρδιὰ πληροφορήθηκε τὴ σημερινὴ ἀπόφαση τῆς Τουρκικῆς Κυβερνήσεως περὶ μετατροπῆς τῆς Ἁγίας Σοφίας Κωνσταντινουπόλεως σὲ ἰσλαμικὸ τέμενος.
Γιὰ τοὺς ὀρθοδόξους ὅλου τοῦ κόσμου, ἀλλὰ καὶ γιὰ ὅλο τὸν χριστιανικὸ κόσμο ἡ Ἁγία Σοφία, ἡ Κωνσταντινούπολη καὶ τὸ Οἰκουμενικὸ Πατριαρχεῖο ἀποτελοῦν ἱερὰ πνευματικὰ κέντρα καὶ παρακαταθήκη τῆς πίστεως καὶ τῆς παραδόσεώς μας. Καλοῦμε λοιπὸν τὴν Τουρκικὴ Κυβέρνηση νὰ ἐπιδείξει σεβασμὸ στὴν πανορθόδοξη καὶ παγχριστιανικὴ συνείδηση, ἡ ὁποῖα σήμερα πληγώθηκε μὲ τὴν ἀτυχὴ αὐτὴ ἀπόφασή της.
Ἐλπίζουμε αὐτὸ νὰ μὴ σημάνει καὶ ὑπαναχώρηση καὶ ἐπιδείνωση τῆς στάσης τῆς Τουρκικῆς Κυβερνήσεως ἔναντι τοῦ Οἰκουμενικοῦ Πατριαρχείου καὶ τῶν λοιπῶν χριστιανικῶν μειονοτήτων τῆς Τουρκίας καὶ μία ἀρνητικὴ στροφὴ στὸ σεβασμὸ τῶν θρησκευτικῶν ἐλευθεριῶν.
Ἡ ἱεραρχία, ὁ ἱερὸς κλῆρος, οἱ μοναχοὶ καὶ ὁ πιστὸς λαὸς τῆς Ἀρχιεπισκοπῆς μας εἶναι ἀνήσυχοι καὶ προσεύχονται θερμὰ γιὰ τὴν ἐπικράτηση τῆς εἰρήνης, τῆς ἀγάπης καὶ τῆς εὐημερίας στὴν περιοχή, ἀλλὰ καὶ γιὰ τὴν ἀναθεώρηση τῆς θλιβερῆς αὐτῆς ἀπόφασης.
Εκ της Αρχιγραμματείας της Ιεράς Επαρχιακής Συνόδου
---
Click here for the Hagia Sophia Encyclical from Archbishop ELPIDOPHOROS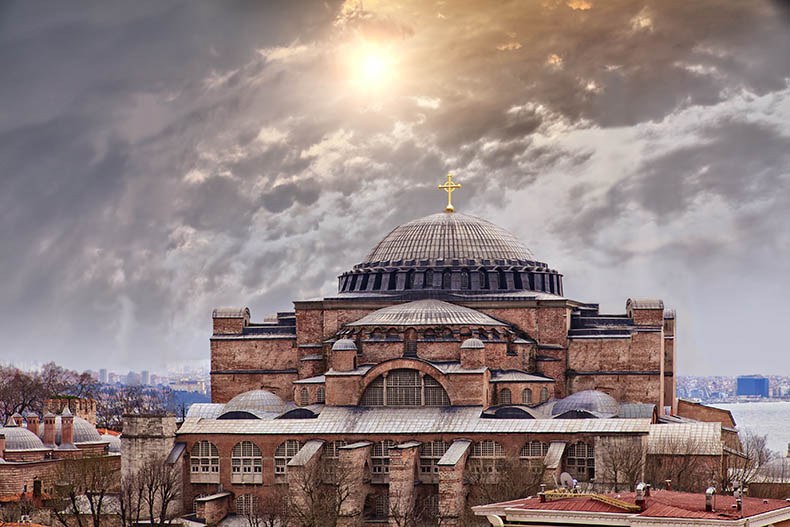 ---