This Week's Schedule of Services and Events
---
Sunday, May 19
8:45 AM Orthros
10:00 AM Divine Liturgy
Tuesday, May 21
7:30 AM Breakfast Fellowship
9:30 AM Divine Liturgy-St. Constantine and Helen
11:00 AM Adult Fellowship
Wednesday, May 22
9:30 AM Divine Liturgy-Mid-Pentecost
5:30 PM Paraclesis
5:45 PM Junior Choir
Thursday, May 23
6:00 PM Adult Choir-CANCELLED
---
Announcements
Trisaghion for victims of the Pontian Genocide.
40 Day Blessing for Andrew Nicholas Small, Jr. Son of Amanda and Andrew Nicholas Small, Sr. Grandson of Maria and Nick Small and Angie and Ricky Boyles.
Today—Sunday School, Greek School and Graduate Recognition Day. Students will be recognized in church after Liturgy and they will pickup their certificates in the coffee hour room. Parents of the graduates will host the coffee hour today.
The Church Office will be closed for the Memorial Day holiday on Monday, May 27th.
We need dedicated volunteers at the Pastries Booth for the Greek Festival. Call Niki Stewart at 260-5719, if you are interested in helping. Thank You!
Pete Leventis of Boy Scout Troop 37 will be doing his Eagle Scout Project on the grounds of the Cathedral on Saturday, June 1 at 9:00 am. Help is wanted. Pete will be adding flowering plants around the Cathedral so please bring a shovel. Thank You!
Vacation Church School will be held from Monday, June 10 through Friday, June 14, from 3:00 to 6:00 PM. Registration sign-up table is located in the Coffee Hour room.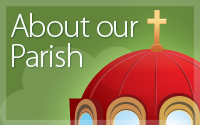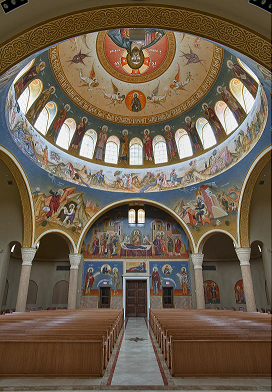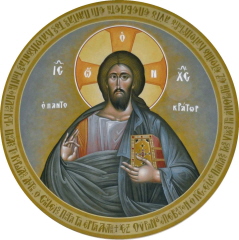 The Adornment Of Our Beautiful Sanctuary