This Week's Schedule of Services and Events
---
Monday, March 18-Blood Drive in Angelo Tsiantis Hellenic Center
Tuesday, March 19
7:30 AM Breakfast Fellowship
11:00 AM Adult Book Fellowship
5:30 PM Parish Council Meeting
Wednesday, March 20
9:30 AM Presanctified Liturgy
5:30 PM Great Compline
5:45 PM Junior Choir
Thursday, March 21
6:00 PM Adult Choir
Friday, March 22
9:30 AM Presancified Liturgy
7:00 PM Salutations to the Theotokos
Saturday, March 23
6:00 PM Great Vespers
ANNOUNCEMENTS
40 day Memorial for Irini McCloghry.
Tuesday Morning Breakfast Group continues at 7:30 AM. Adult Fellowship Book Group – Tuesday at 11:00 AM.
Save lives. Please give blood! Monday, March 18th, from 2 pm until 7 pm in the Hellenic Center. We can all help save lives by volunteering to give blood. You may register online or come to our table after liturgy and schedule a time to donate.
Friday, March 22—The junior choir will be singing at the Salutations Service at 7 pm and we will have a lenten meal in the coffee hour room following the service. As we have traditionally done in the past, we will serve a selection of soups, bread, and dessert.
Please join us for a presentation from our Greek School program children, as we celebrate Greek Independence Day (next Sunday, March 24th). It will follow Divine Liturgy, in the Angelo Tsiantis Hellenic Center. AHEPA will have the luncheon following. The lunch will be spaghetti with tomato sauce, a salad and bread. Everyone is invited!
March 22—March 24, Metropolis GOYA Lenten Retreat at Diakonia Retreat Center
March 30, Saturday, 4 to 6 PM, GOYA Meeting at Jeffrey Archery, 3129 Bluff Rd.
TODAY: Sunday School-No Greek School-Yes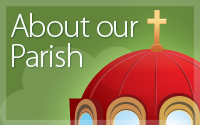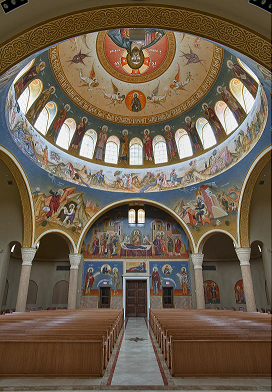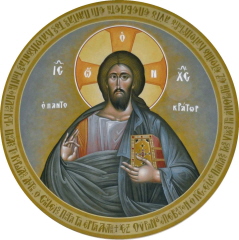 The Adornment Of Our Beautiful Sanctuary