This Week's Schedule of Services and Events
---
Sunday, January 20
8:45a Othros
10:00a Divine Liturgy
Wednesday, January 23
No Paraclesis
5:45 PM Junior Choir
Thursday, January 24
6:00 PM Adult Choir
Saturday, January 26 NO Great Vespers
ANNOUNCEMENTS
The St. Katherine's Philoptochos Society will have a membership drive during the month of January. We will be collecting dues after Liturgy in the Coffee Hour room. Dues for the year are $35. All women of the church are encouraged to join!
Reminder: Tuesday Morning Breakfast Fellowship resumes on February 12 from 7:30 - 8:30 am.
Adult Fellowship Group also resumes on Tuesday, February 12 beginning at 11:00 am.
HOPE/JOY will meet in the Fellowship Hall for our monthly meeting Saturday, January 26th from 4:00 to 6:00 PM.
GOYANS will meet at AMF Park Lanes in Cayce for bowling on Sunday,January 27th from 6:00 to 8:00 pm. Please RSVP to Father Chrysostom.
GREEK NIGHT/POT LUCK DINNER: ALL the Youth in our community are invited to come together and have some fun dancing to some of their favorite Greek dances and songs!
We encourage the GOYAN's to come show the younger kids how they dance - as they admire them so much! It's a great way to have some fun as a community and embrace our heritage! Please bring a Greek (or child friendly) food for a pot luck dinner as well! Please let Father Chrysostom know what you plan to bring and he will create a list.
When: Saturday, February 2nd Where: The Church Gym Time: 6:00 pm
Dress: We thought it would be fun if this gave the kids a reason to get dressed up, but come however they feel comfortable!
This event is for ALL children in the community. If your child has never danced before, please bring them and this will be a great way for us to introduce them to it! Parents are welcome to stay and participate! For any questions please reach out to Father Chrysostom or Maria Chakides at Mariachakides@gmail.com.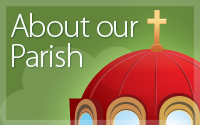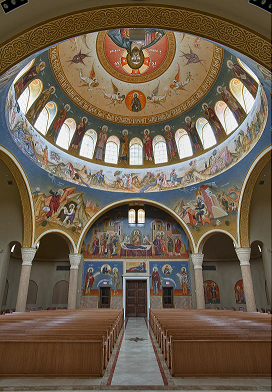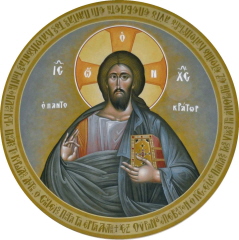 The Adornment Of Our Beautiful Sanctuary