Weekly Services
THIS WEEK'S SCHEDULE OF SERVICES & EVENTS
Saturday, March 18 Great Vespers 6:00 PM
Sunday, March 19 8:45 Orthros 10:00 Divine Liturgy
Tuesday, March 21 Breakfast Fellowship 7:30 AM
Adult Ed Group 11:00 AM
Parish Council 5:30 PM
Wednesday, March 22 Presanctified Liturgy 9:30 AM
Great Compline 5:30 PM
GOYA Youth Wednesday 6:15 PM
Friday, March 24 Salutations 7:00 PM
Saturday, March 25 Divine Liturgy at Paracletos Monastery 9:00 AM
Great Vespers 6:00 PM
ANNOUNCEMENTS
Today 1 year memorial for Efthymios Dimitriadis and 2 year memorial for Efthymia Ouzounidou. May their memory be eternal.
The family invites you to please join us for refreshments in the coffee hour room right after church.
Easter basket order: Adult baskets are $60, Children's baskets are $40. Email your order to skphilop@gmail.com.

Tsoureki: Order now to ensure you get one. We sell out at the bake sale. Email your order to skphilop@gmail.com

Philoptochos will be baking kourambiedes this Monday from 9:00 am – 2:00 pm.
Breakfast Fellowship will meet this Tuesday at 7:30 am followed by the Adult Fellowship at 11:00 am, as we continue exploring the life and teachings of St. Paisios.
GOYA will meet this Wednesday upstairs in the youth room at 6:15, immediately following Great Compline.
Junior Choir practices this Wednesday at 5:45 pm.
Adult Choir practices this Thursday at 6:00 pm.
Annual Pascha Picnic will be Saturday, April 22. Reserve your charter bus seats TODAY to celebrate at the Diakonia Center without the hassle of driving. Visit the registration table in the parish hall for more details.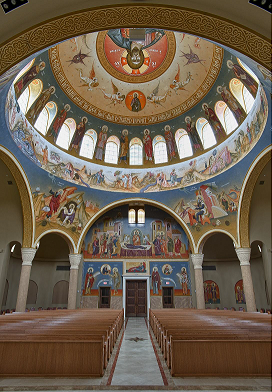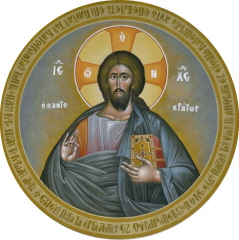 The Adornment Of Our Beautiful Sanctuary