Weekly Services
THIS WEEK'S SCHEDULE OF SERVICES & EVENTS
Saturday, April 22 Annual Pascha Picnic at Diakonia Center -
bus departs 7:15 AM
No Great Vespers at Holy Trinity
Sunday, April 23 Orthros 8:45 AM Divine Liturgy 10:00 AM


Tuesday, April 25 Breakfast Fellowship 7:30 AM
Adult Fellowship Group 11:00 AM


Wednesday, April 26 Paraclesis 5:30 PM
Junior Choir 5:45 PM


Thursday, April 27 Parish Council 5:30 PM

Saturday, April 29 Great Vespers 6:00 PM
ANNOUNCEMENTS
Today join us for refreshments in the coffee hour room right after Liturgy.


Breakfast Fellowship will resume this Tuesday at 7:30 am followed by Adult Fellowship at 11:00 am.


Junior Choir practices this Wednesday at 5:45 pm.


GOYA will meet this Wednesday upstairs in the youth room at 6:15, immediately following Paraclesis.


Adult Choir practices this Thursday at 6:00 pm, and on Saturday at 10:00 am.


General Assembly next Sunday, April 30 right after Liturgy.


Digital Chant Stand -- Now you can follow along with church services--even Matins--for free! AGES Initiative is a software platform that offers a digital copy of liturgical texts so that anyone with a mobile phone or similar device can click and read along. Many of you may have explored this website on Holy Friday or Holy Saturday night in April as posted in the Narthex. Visit www.agesinitiatives.org and simply click on "Digital Chant Stand" and then on the date / type of service you wish to read. It's that simple! Thank you to the Houlis and Malone families for bringing this to our attention!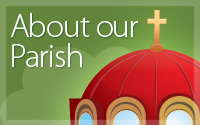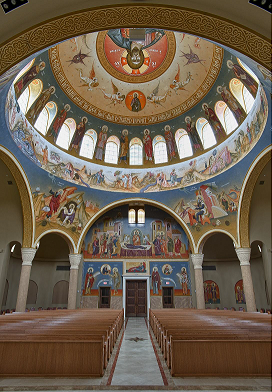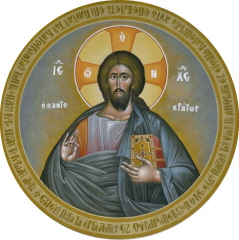 The Adornment Of Our Beautiful Sanctuary