Weekly Services
This Week's Schedule of Services and Events
---
Sunday, July 15 8:45 AM Othros
10:00 AM Divine Liturgy
Tuesday, July 17 St. Marina of Antioch
Veronika & Speratos the Martyrs
9:30 AM Divine Liturgy
Wednesday, July 18 No Paraclesis
Friday, July 20 Elias the Prophet
9:30 AM Divine Liturgy
Saturday, July 21 6:00 PM Great Vespers
ANNOUNCEMENTS
Reminder - If you would like to be listed as a Patron in the Festival brochure, please return your form with a $30 check to the church office ASAP.
Do you currently educate, or are you interested educating, your child at home or through homeschooling co-op arrangements? Would you like to meet other Orthodox families interested in the same type of education models? We're organizing an informal meeting so that our families can become better acquainted with each other. Please contact Andrew and Shannon Smith at shannon.l.smith.83@gmail.com if you're interested.
Attention Greek Dancers: Mark your calendar! The first practice is Sunday, August 5th.(K-5 through 12th grade). Call Kelli Pournaras at 803-463-3879.
MARK YOUR CALENDAR--Baking for the Greek Festival:
KOULOURAKIA BAKING SCHEDULE
Tuesday, July 17 - Friday, July 20
Wednesday, July 25—Thursday, July 26
9AM to 3 PM Morning Shift
6:00 PM to 8:00 PM Evening Shift
FESTIVAL GROCERY STORE
Making Small Pans of Spanakopita
Sunday, July 22 1:30 PM to 3 PM
Monday and Tuesday, July 23-24
10 AM to 3 PM and 5 PM to 9 PM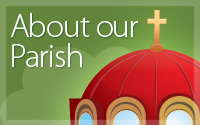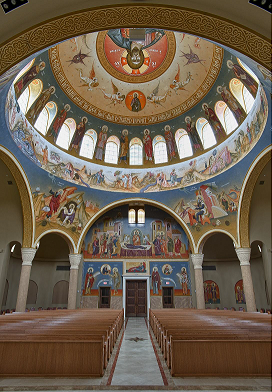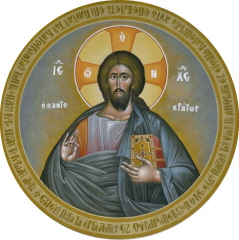 The Adornment Of Our Beautiful Sanctuary