Weekly Services
This Week's Schedule of Services and Events
---
Sunday, November 11 8:45 AM Othros
10:00 AM Divine Liturgy
Tuesday, November 13 7:30 AM Breakfast Fellowship
St. John Chrysostom 9:30 AM Divine Liturgy
11:00 AM Adult Fellowship

Wednesday, November 14 5:30 PM Paraclesis
5:45 PM Junior Choir Practice
6:45 PM Bible Study
Thursday, November 15 6:00 PM Adult Choir Rehearsal
Friday, November 16 Matthew the Apostle & Evangelist
9:30 AM Divine Liturgy
Saturday, November 17 9:00 AM Stewardship Seminar
6:00 PM Great Vespers
ANNOUNCEMENTS
SIGN UP TODAY for the Stewardship Seminar on Saturday, November 17.
Please don't miss this great opportunity for fellowship and growth!
TUESDAY MORNING FELLOWSHIP - Breakfast will be at 7:30 AM and Weekly Adult Fellowship will begin at 11:00 AM. The book study will be on St. John's Revelation. The book is entitled "Revelation on the Seven Golden Lampstands."

ALL CALL FOR GENTLY USED FESTIVAL T-SHIRTS: The festival T-shirt committee would like to recycle your T-shirts in a creative way. Please call the office if you have some to donate. Stay tuned for the results and thank you for your support!
MARK YOUR CALENDAR: General Assembly Meeting will be held Sunday, November 25, immediately following coffee hour in the Sumter Street Church.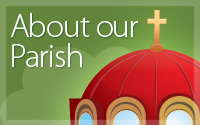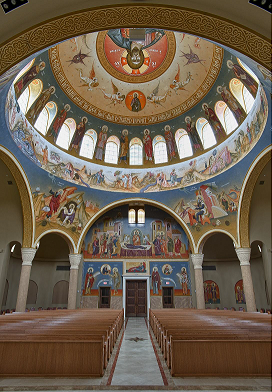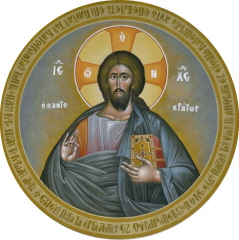 The Adornment Of Our Beautiful Sanctuary