Weekly Services
This Week's Schedule of Services and Events
---
Sunday, September 16 8:45 AM Orthros
10:00 AM Divine Liturgy
Tuesday, September 18 5:30 PM Parish Council Meeting
Wednesday, September 19 6:00 PM Holy Water Blessing for Festival
Thursday, September 20 10:00 AM to 10:00 PM Greek Festival
Friday, September 21 10:00 AM to 10:00 PM Greek Festival
Saturday, September 22 10:00 AM to 10:00 PM Greek Festival
Sunday,September 23 Change in time: 8:30 AM Orthros
Change in time: 9:30 AM Divine Liturgy
12:00 PM to 8:00 PM Greek Festival
ANNOUNCEMENTS
Sunday School -

Our Sunday School year will begin with the first class on September 30th immediately following communion. If you have not registered your child, please come to class and fill-out a registration form available in the classrooms.

Greek School 2018-19 will begin Sunday, September 30. We are excited to offer three classes to accommodate our youth as well as an adult course. We will also be available to collect tuition for registered students during coffee hour. Please note that full or partial payment is due by the end of September.

The arrival of the Panagia Vimatarissa Icon at the Panagia Chapel will be held on Saturday, Sept. 29. We have a bus scheduled to take us. We will depart Holy Trinity at 7:45 AM.

Junior Choir will begin choir practice Wednesday, September 26 at 5:45 pm.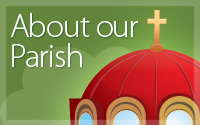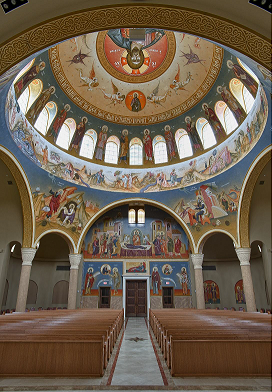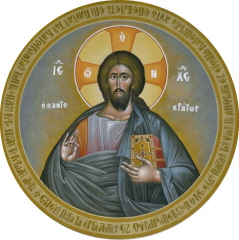 The Adornment Of Our Beautiful Sanctuary