Weekly Services
THIS WEEK'S SCHEDULE OF SERVICES & EVENTS
Wednesday, January 24, No Paraclesis
5:45 PM—Junior Choir
6:30 PM—PAALS Presentation in the Gym
Thursday, January 25 6:00 PM—Adult Choir
Saturday, January 27 NO Great Vespers
12:00 PM—Young at Heart Luncheon
5:00 PM—HOPE Children Fire Museum Station Tour,
followed by Dinner and Games in the Fellowship Hall.
Sunday, January 28
Sunday of the Publican & Pharisee Triodion Begins
10:00 AM—Divine Liturgy
ANNOUNCEMENTS
Please return your Pledge Card to the church office as soon as possible. Thank You!
This Wednesday, January 24, PAALS will give a presentation at 6:30 PM, in our community center. PAALS, which stands for Palmetto Animal Assisted Life Services, is a 501(c ) (3) charitable organization training animals to assist people with many kinds of disabilities including social/emotional ones and PTSD. We invite you all to come to this presentation which is sponsored by our Daughters of Penelope Chapter.
The Philoptochos will hold it's membership drive during the month of January. Dues are $30 for the year and all women in the community are welcome to join. There will be a table in the coffee hour room for information and where you can pay your dues.
The "Young at Heart" will meet on Saturday, January 27th, at 12:00 PM, in the Coffee Hour room for lunch and lots of fun! Please call Judy Damon at 803-736-7835.
HOUSE BLESSINGS: Please email (htgocc@gmail.com) or call the church office with your address and phone number for Father Michael.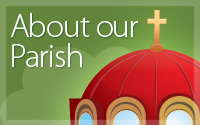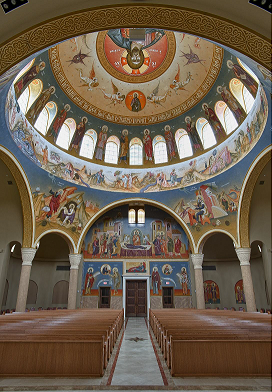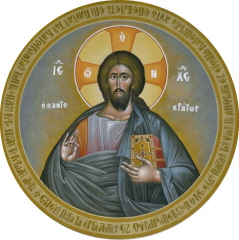 The Adornment Of Our Beautiful Sanctuary