Weekly Services
THIS WEEK'S SCHEDULE
OF SERVICES & EVENTS
Sunday, March 18 8:45 AM-Orthros

10:00 AM-Divine Liturgy

Monday, March 19 5:30 PM- Great Compline

Tuesday, March 20 7:30 AM-Breakfast Fellowship

11:00 AM-Adult Fellowship

5:30 PM-Parish Council Meeting

Wednesday, March 21 9:30 AM-Pre-Sanctified Liturgy

5:30 PM-Great Compline

5:45 PM-Junior Choir Practice-Sumter Street Church

6:30 PM-Lenten Bible Study

Thursday, March 22 6:00 PM-Adult Choir

7:00 PM-Great Canon of St. Andrew of Crete

Friday, March 23

7:00 PM-Akathist Hymn Presanctified Liturgy

Saturday, March 24 12:00-2:00 PM HOPE Kids Meeting

6:00 PM-Great Vespers

ANNOUNCEMENTS

T

he

Philoptochos will pass a second tray today to collect money for Easter flowers to

be used to decorate the Epitaphion and the church. All donations are appreciated.

Today--2 year memorial for Efthimios Dimitriadis and 3 year memorial for Efthymia Ouzounidou. May their memory be eternal.

* St. Katherine's Ladies Philoptochos Bake Sale--

*Anyone interested in preparing baked items such as cakes, cookies, bread, etc. please contact Anna Maria Hobbs at 803-665-6716. Baked goods are to be brought to the church hall/gym area by Wednesday, March 28. Thank you in advance for your contribution!
*Would you like to order a beautiful Easter Basket? Please call Niki Stewart at 803-407-1190.

*Order Tsoureki by sending your name and the number of loaves to skphilop@gmail.com. Put Tsoureki in the message line.

Pascal Picnic

at

the Diakonia Retreat Center—

Saturday, April 14.

There is a sign up sheet in the Coffee Hour Room to ride the bus to the Retreat Center

.

Save the Dates: Spring Choir Concert—Sunday, April 29. at 5:00 PM. Vacation Church School will be held from Monday, June 11 through Friday, June 15.

Holy Friday Myrrh Bearing Flower Girls. All girls in 1st through 6th grade are invited to participate. Please email Father Chrysostom (chrysostomsc@gmail.com), to include your daughter.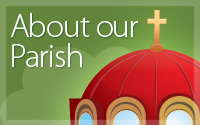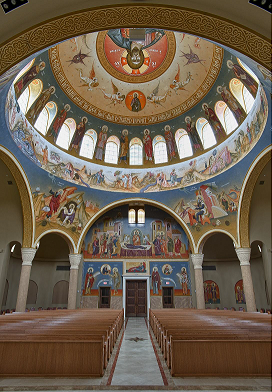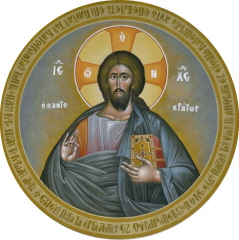 The Adornment Of Our Beautiful Sanctuary