Weekly Services
THIS WEEK'S SCHEDULE OF SERVICES & EVENTS
Saturday, May 27 No Great Vespers
Sunday, May 28 Orthros 8:45 AM Divine Liturgy 10:00 AM
Monday, May 29 Memorial Day - church office closed

Tuesday, May 30 Breakfast Fellowship 7:30 AM
Adult Fellowship Group 11:00 AM

Wednesday, May 31 Paraclesis 5:30 PM
Saturday, June 3 Saturday of Souls
Divine Liturgy 9:30 AM
Great Vespers 6:00 PM
ANNOUNCEMENTS


Today join us for refreshments in the coffee hour room right after Liturgy.

Vacation Church School Pre-Registration continues this Sunday! Volunteers, helpers, and campers it's time to sign up for June 19-23 from 3-6 pm.

Adult Choir practices this Thursday at 6:00 pm.

Next Sunday, June 4, General Assembly following Divine Liturgy.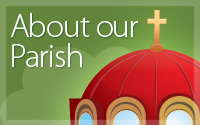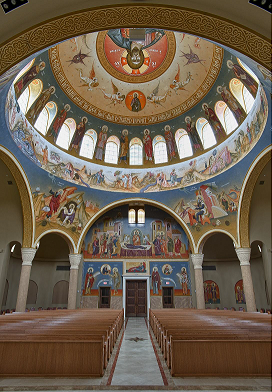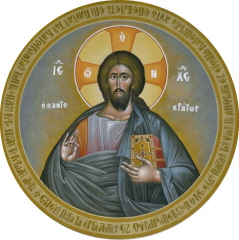 The Adornment Of Our Beautiful Sanctuary